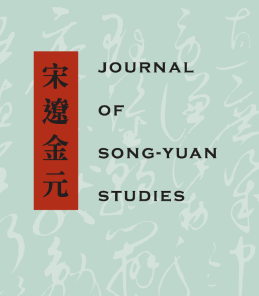 JSYS
(ISSN 1059-3152) is an annual publication devoted to promoting scholarship in all disciplines related to the Song, Liao, Jin, Xia, and Yuan dynasties in
China
.
The Journal of Song-Yuan Studies is a benefit of membership in the Society. Individual issues and articles of the journal, starting with Volume 38 also are available through Project Muse. The Society is working with JSTOR to make past issues available, with a three-year moving wall. We regret that we cannot honor individual requests for articles.
Scholars are encouraged to submit manuscripts of articles, bibliographies, and research notes. All submissions are evaluated by referees. Except for bibliographies, manuscripts should be in English, typed double-spaced (including quotations), and submitted (if possible) in electronic form as an e-mail attachment. Article submissions should conform, as much as possible, to the guidelines in the Journal of Song-Yuan Studies Stylesheet. All contributors to the Journal receive 25 offprints of their work. Please send submissions to:
Ari Daniel Levine
University of Georgia
History Department
222 Leconte Hall
Athens, GA 30602-1602
E-mail: adlevine@uga.edu
Announcements:
Haverford College is proud to donate $1000/year for 2010-2012 to assist production of the Journal of Song-Yuan Studies. Resources for the donation are provided by the Chen Family Fund for East Asian Studies, established by Francis Chen '42 in memory of his sister Dr. Agnes Fangzhi Chen, PhD in Political Science from Bryn Mawr College (1939), specialist in China's northeastern borderlands, and Professor of History and Political Science at Beijing University.
The Society is pleased to announce that all issues the Journal of Song-Yuan Studies starting with Number 38 are available through Project Muse.